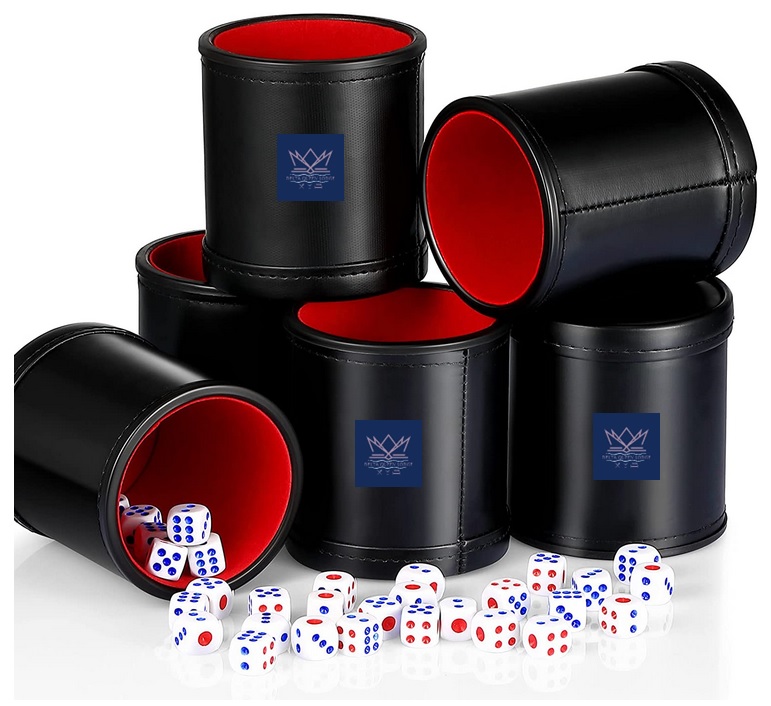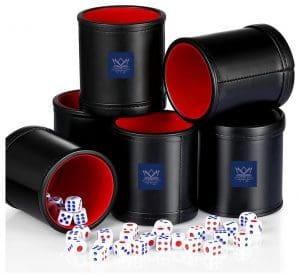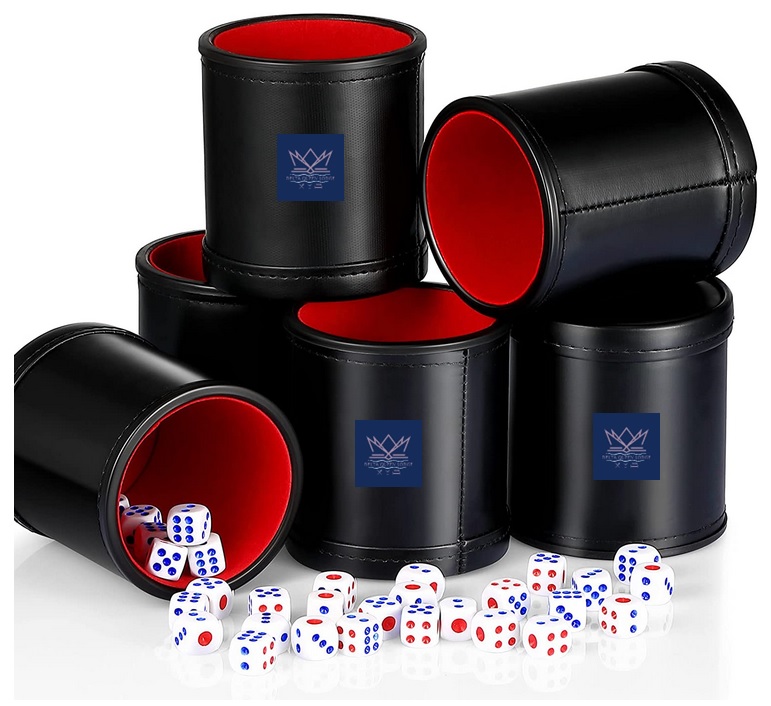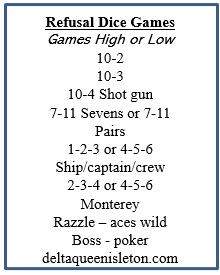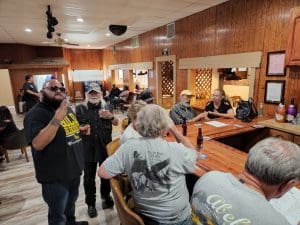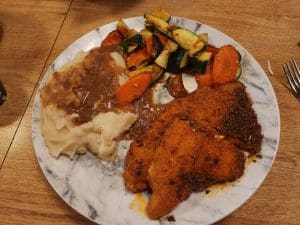 The Delta Queen Lodge is excited to provide a dedicated Delta Dice Table during select time frames for patrons to enjoy a variety of dice games, such as Refusal Dice.  Refusal dice can be played with two players for a 1 on 1, or up to any number. When there are more than 8 players, it is advised to play teams to keep the game moving.
The game starts with some type of ante, rounds of drinks are a common ante.
The game starts with a piddle, to see who will start the game. The game is started by rolling the dice and the hammer makes a call.  The player to the left can play the game called or refuse it.  If the player rejects the game, the next player on the left can accept or reject the game. If the game is rejected both the first two players, the hammer call the next game which must be accepted.  The second call cannot be refused, so you need to be thinking all the time.
Each game that is called will have 1 loser. In the event of a tie, those players who tied will play the same game again until a single loser is established. That loser takes a pencil. When you have 3 pencils you are out. The last player left without 3 pencils wins.
Once you are out, you have time to watch, play darts, or an individual game.
As a Delta Queen DDD Player (Dice, Domino, Darts) the Bar Menu is discounted while you are playing.
Delta Wines   
  Drink Specials