Looking for something to do in or around Isleton, CA? Check out our short-list of things to do while your in Isleton.
A Beautiful Place for enjoying craft beverages specially chosen for their quality and provenance. Come experience the camaraderie of fellow epicures and the timeless ambiance of this lovingly restored space just a short drive from bustle of Sacramento and the Bay Area. The Mei Wah building was a gambling hall, brothel and Opium Den until 1957. Mei Wah can mean "beautiful place" in Chinese.
From majestic sunrises to magnificent sunsets, The Meadows offers not only a calm and relaxing atmosphere gained from the lavender fields but also provides a central location to all of the California River Delta venues and experiences. From local wine tasting to boating, fishing or just enjoying the nearby eclectic towns, our location offers the best of the region.  We look forward to your visit.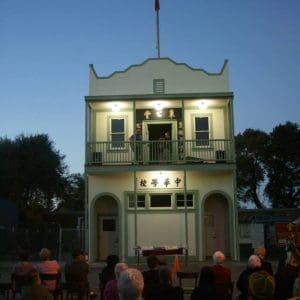 Isleton Museum (Isleton Brannan-Andrus Historical Society)

Bing Kong Tong Building – 27 Main Street, Isleton. This 1926 structure is two stories with an angled, stepped parapet false front with peaked corners and a central flagpole. Tin sheathing covers the frame structure. The upper front facade has a recessed balcony with shed roof, with original lights below, topped with a central louvre. A central doorway, beneath a signboard with Chinese characters proclaiming "Bing Kung Tong," is flanked by single pane sash windows. The lower story has arched entryways on either side with glass and panel doors behind. The central portion of the lower front facade has vertical tongue and groove siding beneath multi-paned windows
This is one of the few buildings in the district that was built by Chinese
carpenters and laborers, as opposed to local contractors. For many years the lower floor of the Tong buildings was used as a town hall.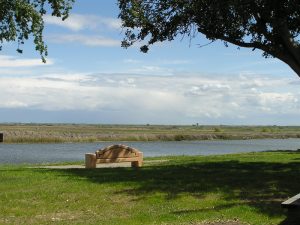 Brannan Island State Recreation Area
Brannan Island State Recreation Area is a maze of waterways through the Sacramento-San Joaquin Delta. This park northeast of San Francisco Bay, has countless islands and marshes with many wildlife habitats and many opportunities for recreation, including boating and swimming.
One of the outstanding water-oriented recreation areas in the world, the area offers great fishing, including striped bass, sturgeon, catfish, bluegill, perch and bullhead. Franks Tract, a protected wetland marsh, is home to beaver, muskrat, river otter, mink and 76 species of birds.
Rio Vista Museum
It was in 1975 that the following citizens met to discuss the idea of a museum in Rio Vista: Shirley Shearer, Pearl Hamilton, Genevieve James, Mildred Hansen, Esther Pierce, Marianna Harden, Madelyn Church, Barbara Tracy, Jim Tracy, Elliott Stevenson, Pat Gates, Albert Jongeneel, Buck Farnsworth, Wayne Gohl, Joe Betts, Iris Jacobs and Crystal Harris.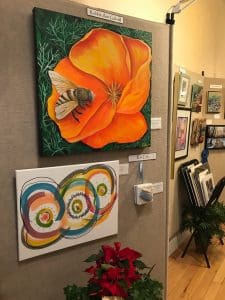 RioVision Gallery

Art for all ages supporting local artisans. RioVision is a non-profit organization dedicated to improving downtown Rio Vista CA. New art eaach month so there is something new to see each time you visit. See's Candy is sold on site as a fund raiser for our programs.